As 2017 is almost falling in its last quarter, most of the businesses are inclining towards digitalization; the digital technology is growing and moving day by day, years by years, by saying goodbye to old traditional ways of marketing. As the internet is considered the tech-oxygen of the current world, the mobile has become handy solutions to all your problems. Mobiles are driving nearly half of the all web traffic. Digitally Marketing has led to 40% growth in the digital market which is highly appreciated and accepted by our business industries as well as customers. Today everyone is online; therefore, creating the online presence has become the necessity of all businesses. Still, there are 46% of brands who don't have a defined digital marketing strategy while 16% do not have a strategy yet integrated into their marketing activity. This situation raises an urgent need to hire well-trained digital marketing professions who can cooperate all these strategies into their business and bring the most out of it. The more & more businesses are turning their digital presence; more & more demand for hiring digital marketing professionals is rising. This gives one satisfaction that the demand for digital marketers is kissing the peak of the tower.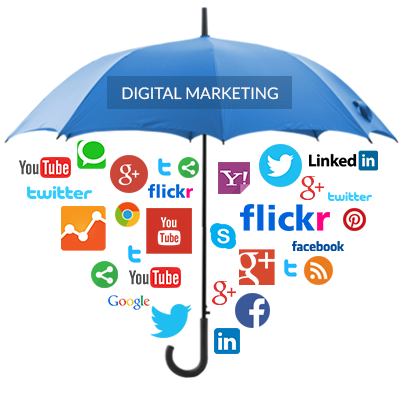 Now the question arises, what is Digital Marketing? How can you
learn digital marketing
? Is there any certification for the same? The answers to all these questions are in this post. If you have made your mind to learn and pursue digital marketing, you should be aware of all these basics and be sure what is best for you.
Choosing a right profession and course
can make your career grow and fall at the same time.
What is Digital Marketing?
Digital Marketing is the form of marketing that helps marketers and businessmen to promote and advertise products and services with the help the Internet and digital devices. It is a set of marketing online tools and strategies. Digital Marketing is a set of tools and online marketing strategies that help to promote products or services online through digital mediums while targeting the masses.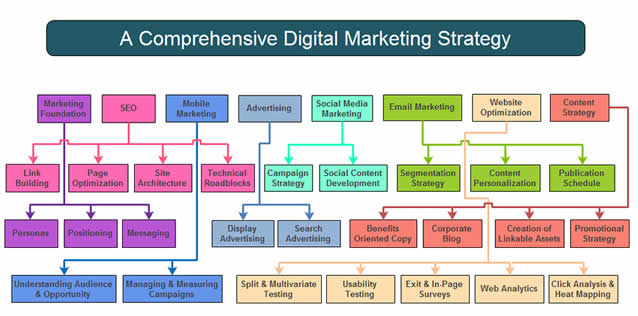 The dependency on technology has completely altered the playing in the field so companies have to tailor their style and strategies to reach and target the audiences. It has led to rise in the new way of marketing which is easy, accessible, and cost-effective and result oriented in its own way.
What is a Digital Marketing Course?
Digital Marketing Course a first-of-its-kind Training Certification designed with an aim to bring out the huge gap exists between the industry's digital marketing skills and the availability of professionally trained talents. For Example, Digiperform's Certified Digital Marketing Consultant (CDMC) program. A right program and training make a lot of difference in making your learning easy and knowledgeable. This kind of program offers training to students, fresh graduates as well as wannabe entrepreneurs, entrepreneurs of start-ups and small enterprises to transform their operations from traditional to digital mediums successfully. This digital marketing course enables our trainees to be self-employed, get placed in top organizations & understand the operation of Digital Marketing to run their own empires.
Why is Digital marketing certification important for your career?
Digital Marketing Certification
is itself not only a single certification; in fact, there are lots of other certifications like
social media certification
, Google Adwords, content certification and much more along with it. It helps to gather the overall knowledge on online marketing.
Apart from getting certified and get the desired job,
it can help you to overcome all other online barriers too with the right assistance:
Expert Guidance: It's said that a certification is only ever as good as the people teaching the classes. It's no use employing anyone to read a textbook or a blog post they downloaded from an expert than sharing real experiences or having expert advice. Digital Marketing Training Companies use real experts with real-world experience.
Practical Knowledge: Another main problem that can be resolved with experienced certifications is that you can gain practical knowledge rather than just going theoretically. You will be running live marketing campaigns, Google Advertisements, perform SEO audits, creating Social Media & Digital Marketing Strategy and use various digital marketing tools. You will be creating your own WordPress website and blogs that will help you to learn and understand the concept content marketing practices. Many businesses are left frustrated by how much their new hires actually know about the industry.
You will gain Acceptance: Finally, a qualification is only worth as much as employers want to see it. You can say your qualification is the most valuable in the world, but unless others subscribe to that view it isn't worth anything. To put it brutally, a certification itself is just a piece of paper. Its value is about what other people think about it.
A certification is only relevant if it's in an industry that matters. Becoming a digital marketer is one of the best options available today because it is in huge demand and industry are in madly need of professionally trained Digital Marketers.