"The only thing more expensive than education in a career is Ignorance." – Unknown
Ignorance can never be bliss in every situation. Ignoring your career is like ignoring your dream. The importance of planning your career is the continuous process of thinking about your interests, value, skills, and preferences as well the demand in the market. The demand plays a big role in your career journey too. By now, students are well aware of two words i.e. Digital Marketing. The digital marketing skills are in serious demand as new as well as big enterprises are more focusing on digital marketing to boost up their productivity. The recent years have shown a marvelous growth in the same too. Higher salaries, secure job profiles, and wide goals are the main focused benefits of learning Digital Marketing. At a bigger picture, for any marketing professional as well as the entrepreneur, companies of any sizes continue to shift their marketing budget to the Internet, presenting new challenges and opportunities. Demand is continuously growing for experts who can help online businesses keep up with ever-changing technological environment and strategies designed to engage existing consumers and attract the new customers.  For those who are new to Digital Marketing trend and its opportunities, let me rephrase for you, what is Digital Marketing? What are its
career benefits
?
What is Digital Marketing?
Digital Marketing is the new form of marketing where businessmen and marketers use digital mediums and the internet as the source to target the customers or audiences for their branding and advertising. It is a universal platform. Digital marketing is not only restricted to advertising and marketing companies; several other sectors like banks, education, medical, hospitality and even Government sector are channelizing the digital platform for marketing purpose. Hence, in every field, you may be heard or see Digital Marketers grooming and nourishing in the respective fields.
It has become the need of the hour. Digital Marketing would not remain just a choice but it would have become the need of the many industries because of the competition and scope of globalization. Almost all the companies are contesting to advertise their products digitally apart from the traditional way of marketing as people are reluctantly depended on digital mediums for their survival. They have become so addicted to technology and always want to make most of it.
What are the career opportunities in the same?
1)    Discover the professional in you
The count of digital marketing jobs is booming up. There will be an alarming rise in the count of digital jobs in years to come. Thinking of pursuing a career in digital marketing is wise. You can prepare yourselves for a job role which will be in high demand in coming years. Digital Marketing has become the mainstream in many professional courses and students are also interested in learning this skill. This shift in business and market practice is giving rise to many opportunities and even Prime Minister has promised that there will be
18 lakhs digital jobs
in the coming next three years which itself gives the crystal clear vision.
2)    A Wide Range of Career Options
Digital marketing does not restrict you to one specific job profile. Even the leading companies such as Google, Twitter, and Facebook provide a wide range of job opportunities. Making a choice depends on the professional who has to set up his career in digital marketing. New online jobs are declared regularly for different organizations and enterprises.
Degrees like MBA and engineering have lost their charms
and students who still want to pursue MBA, they need to know that according to study, only 7% of MBA candidates from Indian Business Schools excluding those from the top 20 Business Schools get jobs straight after completing their course and hired in the corporate sector. Rest MBA candidates are struggling to get the job as per their qualification.  Same is the scenario with Engineering.
3)    Better Salary Packages
Since the scope of digital marketing is increasing; it will definitely affect the budget of the individuals. The demand and supply for digital professional are inversely proportional to each other. The demand is more and the supply is less. Employers are ready to a handsome package to digital marketers, exclusive bonuses. Apart from job, digital marketing helps you to earn extra money many other ways like blogging, freelancing, online money making and so on. So it gives a good reason to get
highly paid jobs
as compared to other peers.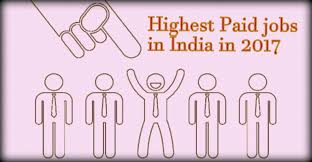 4)    Flexible
Careers in digital marketing are always flexible. The complete task is based on the Internet. There are no worries about the working location. You can even work from your home, thus, location does not matter. The ubiquitous presence of Internet makes it easy from work from a distant place. Also, thousands of people keep on surfing the Internet 24×7. They may encounter a problem or a bug any time. Thus resolving their issues at any point of time is more beneficial. They can respond when assistance is needed.
5)    Be your own Boss
One of the remarkable
benefits of Digital Marketing
is that you can be your own boss. You can start your own business independently and market or advertise it by your own. Digital Marketing is the future of marketing and learning it will make you feel more confident and one step ahead of all the other marketing strategies and tactics.
6)    Be A Freelancer
A person with Digital marketing skill can be a full-time Digital Marketer in a company as well as self-employed Freelancer. A freelancer is a term generally used for a person who is self-employed and offer services to multiple organizations at the same time. The type of work freelancers varies from person to person specialization such as social media marketing, content writer, copywriter, graphic designer and more. You can work as your wish in flexible hours.
6)    Exhibit Creativity
Digital marketing aims to add life and style to the dormant blogs and websites. This needs creativity and logic. Writing effective content and making strategies requires a lot of imagination and innovative ideas.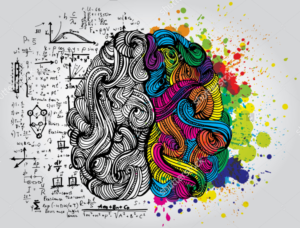 Digital Marketing Careers
will soon become an important part of the marketing world. It is better to pick this dynamic career option. Those who desire to experiment with new tools and adapt to the changes should go for the job profile.