You won't feel surprised when anyone seems confused and seek suggestions for a career. There always comes a time when new passed out graduates or 12th pass students keep asking everyone what to choose for career or not. You can see various career consulting questions asked on Quora and other social network sites. Today students are very well aware of the fact that degrees like
MBA and engineering have lost their charms and are just like another profession with no guarantee.
For those who still want to pursue MBA, they need to know that according to study, only 7% of MBA candidates from Indian Business Schools excluding those from the top 20 Business Schools get jobs straight after completing their course and hired in the corporate sector. Rest MBA candidates are struggling to get the job as per their qualification.  Same is the scenario with Engineering.
Now students generally consider if MBA or Engineering has lost its value, then which type of career can guarantee secure jobs and packages to them? What is trending? What kind of profession can provide long lasting assurance? The answer to all these questions is Digital Marketing.
What is Digital Marketing? Why is it so trending?
As the world has been on the path of digitalization and globalization, the marketing has changed its course of action with respect to same. This evolution of internet has made us searching, buying and paying so easy on the internet. We cannot forget that mobile is our new buddy who is always there to help us in an arm's reach. With this same belief, our Prime Minister is trying in every way to transform India into digitally empowered society and knowledge economy. He also aims at the inclusive growth in areas of electronic devices, products, manufacturing and job opportunities. This vision clearly delivers the message that the time will come when whole India will be digital empowered and blessed. As if now, there are already more than 465 million internet users all over India. Worldwide it has been reported that by 2019, there will be 3.9 billion global internet users, just over half the world's population.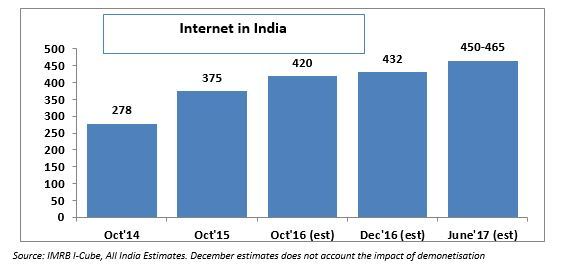 This evolution is the main reason for the birth of Digital Marketing. As everyone will be internet savvy, marketers and businessmen will have to learn digital marketing. This will make it possible for them to specifically and personally reach out to each of these people. This clearly defines that
Digital Marketing is the form of marketing that helps marketers and businessmen to promote and advertise products and services with the help the Internet and digital devices. It is a set of marketing online tools and strategies.
Digital Marketing is a universal skill which is open to all. You don't need to have any topmost qualifications, numbers or degrees to learn this skill. Digital Marketing is a skill that hacks growth for the company and businesses. Whether your education stream is science, commerce, arts, psychology, political science, etc, Digital Marketing is for all backgrounds.
What are the components of Digital Marketing?
Website: It is the online address of the business/brand, having a proper official website is very important for the success of your online marketing strategy. Make sure that the official website satisfies the following must haves:
-The website has to be user-friendly. -Should speak about your business/brand. -Include all essential contact information. -Website design should be professional, clean and easy to navigate. -The website should be responsive. -The services/products should have individual pages that would help you track your conversions and monitor your performance.
SEO: Search Engine Optimization can help the business to found on search engines like Google or Bing. When anyone optimizes the website/blog properly using the targeted keywords of the business, search engine ranks website in the search results; making it easily visible to the users. SEO is not that easy as it seems, the main key to success is proper optimization and patience.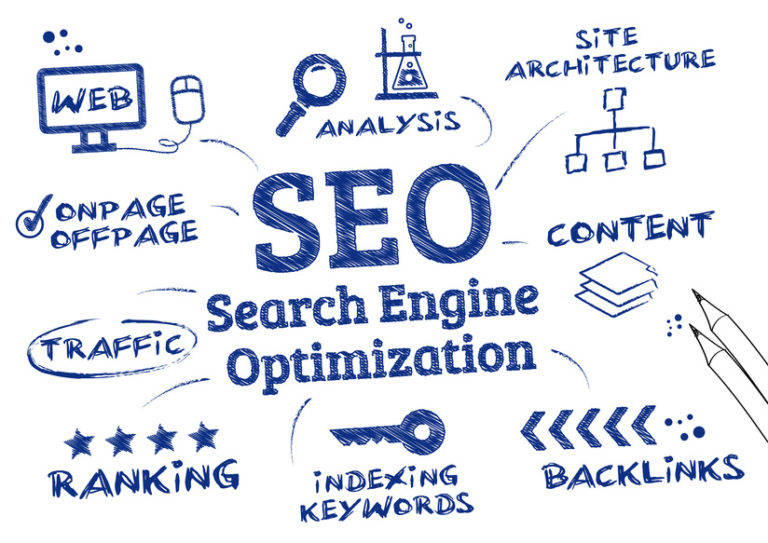 Paid Ads: Well, SEO is very valuable and also time-taking procedure, and in this competitive world, gaining quick exposure is quite important for building a strong customer base. For instant results, businesses opt for paid advertising on various online channels. Google offers Google Adwords and Social Media platforms also offer paid advertising options, that provides right exposure and advertises your business to the targeted audiences. Investing in paid ads is a great way to put the digital marketing strategy in the right direction and reach your goals at a faster pace.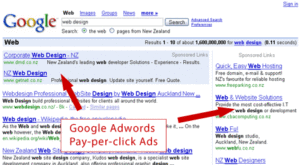 Social Media Marketing: Everyone is more and more active on social media platforms when compared to any other online entity, so reaching and connecting with your customers is easy through social media presence. Utilize social media channels, to get connected to the customers and influencers. Social Media is powerful as you can directly talk to your customers and know what they are thinking about your products/services; so that you can grow more and more.
Content Marketing: Content is king, and will always be. Creation of content (like blog posts, videos, photos, social media posts, etc) and sharing it on different online platforms for brand awareness, lead generation, the growth of traffic, gaining more customers or building a reputation; is mainly called as content marketing. a Precisely, this marketing is done implicitly to gain interests of the customers with the help of content, without promoting the business directly.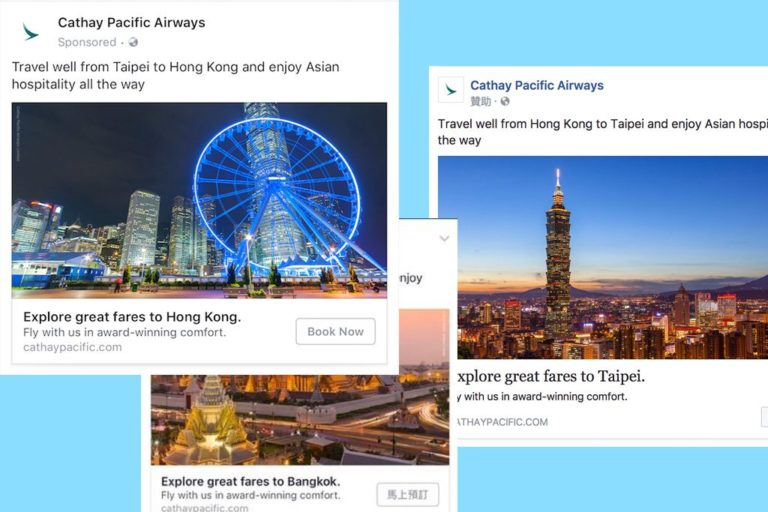 Email Marketing: Email is a great and most effective way to keep in touch with your customers and talk about your services/products. Through emails, you can showcase your brand's services, Talk about new offers or resolve customers' issues. In short, you can maintain a healthy relationship with your customers and influence them to do word-of-mouth marketing to new audiences about your business.
Analytics: The greatest asset of digital marketing is that you can measure your performance and efficiency through Analytics. There are many analytics tools that would help you analyze and measure your marketing campaigns through website, blog, social media channels and paid advertising. The analytics data is crucial for increasing your performance and also for generating more leads.
Growth Hacking: It is a very cost effective method to implement business strategies with the main focus on building, engaging, converting and retaining user base of business. Offer something for free, set up a referral program, and go with exclusivity.
Other these important and popular components, Digital Marketing also include Blogging, Affiliate Marketing, Online PR, inbound marketing, video marketing etc.
What are the future career prospects of Digital Marketing?
A profession in Demand: While other industries are fighting with a growth rate of 5-10%, Digital Marketing is rolling up with an incredible growth rate of 40% and it is not going to remain stagnant. Due to this, Digital Marketing has been acknowledged as one of "The Top 5 Professions" in the world. In India itself, Our Prime Minister has confirmed that due to digitalization and encouragement of Digital India Campaign, there will be a demand of more than 18 lakhs digital jobs by coming next three years and India still don't have enough professionals to fulfill the gap.
Get paid more than other Professions: Due to its demand, the digital salaries are rising as companies need professionals those can target the right audiences and generate leads and sales for them. For this, Founders are ready to a handsome package to digital marketers, exclusive bonuses. Apart from job, digital marketing helps you to earn extra money many other ways like blogging, freelancing, online money making and so on.
You can Start Your Own Career: One of the remarkable benefits of Digital Marketing is that you can be your own boss. You can start your own business independently and market or advertise it by your own. Digital Marketing is the future of marketing and learning it will make you feel more confident and one step ahead of all the other marketing strategies and tactics.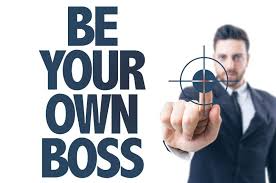 You can be a Freelancer: A person with Digital marketing skill can be a full-time Digital Marketer in a company as well as self-employed Freelancer. A freelancer is a term generally used for a person who is self-employed and offer services to multiple organizations at the same time. The type of work freelancers varies from person to person specialization such as social media marketing, content writer, copywriter, graphic designer and more. You can work as your wish in flexible hours.
What kind of job profiles can you have in Digital Marketing?
As per the demand in the market, I have listed
10 digital marketing jobs
. These are:
Social Media Marketing Executive/Expert
Search Engine Executive
Content Specialist
Digital Marketing Specialist
Inbound Marketing Specialist
Copy Writer
Email Marketing Executive
Blog Community Manager
Campaign Executive
Freelancer
As per the various research and analysis conducted, it has been found that the approximate salary range at various levels in the hierarchy is as follows:

From this, it is evident that the salary range starts from 1.5 lacs per annum and can reach up to 30.0 lacs per annum. Of course, there will be variations based on your skill set, experience, and other such factors. However, the sky is the limit for those who show their true potential! As if now you have an idea what is digital marketing and how it can be beneficial for your career. If you still need further guidance, please feel free to drop a comment, I would be happy to help you out. Have a nice time!